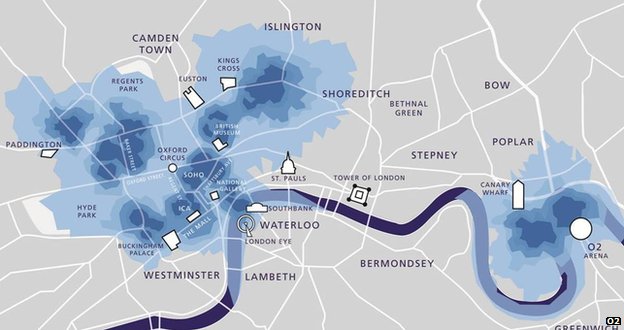 O2 has the UK's largest 4G trial network in the UK, in central London. The network is made up of 25 sites and covers 40 square kilometres.
The network offers us a unique glimpse into the future of superfast mobile broadband.
Our trial will run until summer 2012, and will give hundreds of consumers, businesses and venue owners a chance to test the latest 4G technology.
The network stretches from Hyde Park to The O2 in Greenwich and has been designed to cover key areas of the capital, including Canary Wharf, Soho, Westminster, South Bank and Kings Cross.
4G can be as fast as the fastest landline fibre home broadband connections – more than ten times as fast as 3G. At these speeds, the time to download a 500MB file could be as quick as under one minute, compared to over 5 minutes on 3G.
The results of the trial will help us shape the network when it launches to our customers in the future, and ensure we provide our customers with the best 4G experience.